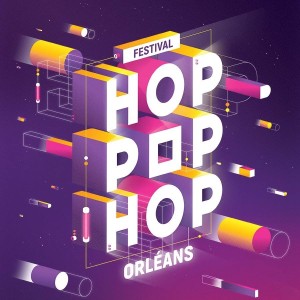 LISTE DES MEDIAS PRESENTS AU FESTIVAL
MEDIAS ATTENDING THE FESTIVAL
Cette liste est tenue à jour autant que possible. Marion, Julien et Jean-Philippe se chargent de caler les plannings promo durant le festival, merci de ne rien mettre en place sans les consulter.
This list is updated as often as possible. Marion, Julien and Jean-Philippe are in charge of promo schedules during the festival : should you have any promo event to set up please let them know.
(j) : journaliste – (p) : photographe – (v) : vidéaste – (a) : autre (technicien, webmaster…)
* : pigiste travaillant pour plusieurs supports
(j) : journalist – (p) : photographer – (v) : videographer – (a) : other (tech, webmaster…)
* : freelance working for several medias

– PRESSE / PRESS –

La République du Centre
Katia Beaupetit (j), Pascal Proust (p)
Quotidien local du Loiret
Daily local newspaper of Orléans.
Le Stud


stud-orleans.com
Catherine Prévost (j/a), Olivier Prévost (p)
Magazine mensuel d'Orléans et du Loiret (culture, sport, lifestyle)
Monthly magazine of Orléans and around (culture, sports, lifestyle).
Orléans Mag
http://www.orleans-metropole.fr/949/orleansmag.htm
Jérôme Grelet (p)
Magazine municipal de la ville d'Orléans
Official newsmagazine of the city.
Télérama

www.telerama.fr
Erwan Perron (j/v), Jean-Baptiste Roch (j/v)
Magazine culturel hebdomadaire et son site web.
Big weekly cultural newspaper + website.

– RADIO –
Ferarock


http://ferarock.org/
(TBA)
Fédération de radios rock associatives partout en France.
Federation of non profit rock radios all around France.
FIP
Ghislain Chantepie (j)
Radio musicale publique et son site web.
State music radio and its website.
France Bleu Orléans
Mohamed Bouqriti
Antenne régionale de la radio publique France Bleu.
Local state radio.
Radio Arc En Ciel
Manu Bourdier (j)
Radio locale d'Orléans. Emission On Ze Rocks en partenariat avec l'Astrolabe (organisateur du festival)
Orleans based local radio. 'On Ze Rocks' show made in partnership with L'Astrolabe (Hop Pop Hop festival producer)
Radio Campus Orléans/ Radio Campus France


www.orleans.radiocampus.org/
Vivianne Berreur (j/a), Julien Weiss (j/a), Maïté Baranger (j/a), Pierre Ciber (j), Quentin Pasquet (j), Ludivine Clodong-Berger (p/a), Peran André (j), Daniel Beghdad (j), Guillaume Legret (j/a), Hassan Kerim (j), Pauline Trussardi (j), Paul Husser (j), Dorian Blin (j)
+ Saul Essame / Radio Campus Tours (j), Romain Leduc / C Lab Rennes (j), Alexandre Kazakevic / Radio Brume Lyon, Etienne Démoulin / Radio U Brest (a)
Radio locale d'Orléans membre de Radio Campus France. Emission en direct relayée sur  le réseau Campus France. Showcases gratuits ouvert au public du festival.
College radio from Orléans. Live show on Campus France network. Showcases open to the audience of the festival.

Radio Résonance Bourges

www.radio-resonance.org
https://www.mixcloud.com/deeJay_academy/
Stéphane Chambord (j), Ludwig Antoine (j/a)
Radio locale de Bourges (120 km d'Orléans). Emission « DJ Academy ».
Local radio from Bourges (120 km from Orléans). 'DJ Academy' radio show.

– WEB –

Arty Paris
Marin Woisard (j), Yseult Renard (j)
Webzine pluridiscplinaire. Interviews et live report.
Multidisciplinary web magazine. Interviews and live reports.
Froggy's Delight

Alexandre Wallon (j)
Webzine culturel (musique, théâtre…) existant depuis 2008
Indie culture web magazine (music, theater…) created in 2008
J'Apprécie
http://japprecie.raidghost.com/
Hervé Lamoureux (j/p)
Blog musical personnel
Personal music blog.
Le Bombardier

Marjorie Fristot (j/p)
Webzine. Interviews, live reports, playlists.
Web magazine. Interviews, live reports, playlists.
Culture d'images – Emergency

https://www.facebook.com/Culture-dImages-173998962780860/
Frédéric Sadaune (j/v), Astrid Ducloux (j/v)
Websérie vidéo « Emergency » (« regard sur les lieux de musiques actuelles entre émergence artistique et urgence du contexte »). Edition 2017 diffusée durant le festival.
Video web documentaries « Emergency » about newcomers and venues. 2017 issue shown during the festival.

Liability Webzine

Fabien Pondard (j/p)
Webzine. Chroniques de disques. Live reports.
Web magazine. Reviews and live reports.

Mowno


www.mowno.com
Grégory Vieau (j), Romain Navier (p)
Webzine musical indé existant depuis 1997
Indie web music magazine created in 1997
Songazine
Fanny Verneyre (j), Julia Hungler (j)
Webzine musical. Compte-rendus de festivals.
Music Web magazine. Festivals reports.
Sweet Trip
Adil Mansoor (j), Latifa Khaldi (p)
Webzine musical. Annonce et comptes-rendus de festival.
Music web magazine. Festival announcements and reports.
Vivre Autrement Vos Loisirs
http://www.clodelle45autrement.fr/
Claudine Barat (j/p)
Blog personnel sur la culture dans la région d'Orléans
Personal cultural blog of Orleans are.
– TV –
_
– PHOTOGRAPHES & VIDEASTES INDEPENDANTS / INDIE PHOTOGRAPHERS & VIDEOGRAPHERS –

Caroline Moreno
Marjorie Fristot (voir  /see web Le Bombardier)
Marion Ruszniewski (collabore régulièrement avec Rock & Folk)