LISTE DES MEDIAS PRESENTS AU FESTIVAL
MEDIAS ATTENDING THE FESTIVAL
Cette liste est tenue à jour autant que possible. Paul-Loup Risselet, Marion Gelbart et Jean-Philippe Béraud se chargent de caler les plannings promo durant le festival, merci de ne rien mettre en place sans les consulter.
This list is updated as often as possible.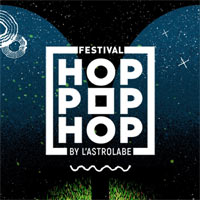 Paul Loup-Risselet, Marion Gelbart and Jean-Philippe Béraud are in charge of promo schedules during the festival : should you have any promo event to set up please let them know.
(j) : journaliste / animateur – (p) : photographe – (v) : vidéaste – (a) : autre (technicien, webmaster…)
* : pigiste travaillant pour plusieurs supports
(j) : journalist – (p) : photographer – (v) : videographer – (a) : other (tech, webmaster…)
* : freelance working for several medias

TBC (To Be Confimed) : présence à confirmer  – TBA (To Be Announced) : représentants sur place à déterminer
– PRESSE / PRESS –
La République du Centre

Katia Beaupetit (j), Anne-Laure Lejan (j), Eric Malot (p)
Quotidien local du Loiret
Daily local newspaper of Orléans.
Le Monde

Franck Colombani (j)
Quotidien national
Daily national newspaper
Le Stud


stud-orleans.com
Arnaud Lallemand (p), Philippe Gaujard (p), Olivier Prévost (j/pa)
Magazine mensuel d'Orléans et du Loiret (culture, sport, lifestyle)
Monthly magazine of Orléans and around (culture, sports, lifestyle).
Mag Centre

Bernard Cassat (j/p)
Webmagazine régional du Centre Val de Loire
Regional webmagazine
Télérama

www.telerama.fr
Erwan Peron (j), François-Xavier Richard (v), Jérémie Maire (j/v)
Jean-Baptiste Roch (j/v) (+ Odile de Plas (j) TBC)
Magazine culturel hebdomadaire et son site web.
Big weekly cultural newspaper + website.
Tribune Hebdo
Ambre Blanès (j)
Hebdomadaire local de Tours et Orléans.
Weekly local newspaper of Tours and Orléans

– RADIO –
Ferarock


http://ferarock.org/
De Radio Méga / Valence : Raphaël Terribile (j/a), Jordane Soubeyrand (j), Bastien Enard (j)
De Radio Pulse / Alençon : Benjamin « Zy » Fabregue (t), François Delahais (j)
De Radio Béton / Tours : Ludovic Jay (j)
De 666 / Caen : Laurence Gendry (j)
De la Férarock (bureau à Rennes) : Marion Collet (a), Ophélie Baron (a), Xavier Le Boursicaud (a)
Fédération de radios rock associatives partout en France.
Federation of non profit rock radios all around France.
Direct sur / live on : Radio Mega (Valence) / Radio Pulse (Alençon) / C'Rock (Vienne / 38) / Ouest Track (Le Havre) / Beaub FM (Limoges) / Radio Alpa (Le Mans) / Jet FM (Nantes) / Radio Béton (Tours) / Ballade (11) / Primitive (Reims) / Canal B (Rennes) / Radio Coteaux (32)…
FIP


www.fip.fr
Stéphanie Daniel (j), Hervé Riesen (a), Ghislain Chantepie (a), Nathalie Farnier (a), Paul-Henri Dimitriu (a) . . .
Radio musicale publique et son site web.
State music radio and its website.
France Info

Yann Bertrand (j)
Radio nationale publique d'information.
National news state radio.
Radio Arc En Ciel « On Ze Rocks »

radio-arcenciel.fr / onzerocks.net/
Manu Bourdier (j)
Radio locale d'Orléans. Emission On Ze Rocks en partenariat avec l'Astrolabe (organisateur du festival)
Orleans based local radio. 'On Ze Rocks' show made in partnership with L'Astrolabe (Hop Pop Hop festival producer)
Radio Campus Orléans / Radio Campus France (+ radios régionales)


www.orleans.radiocampus.org/
Radio Campus Orléans : Vivianne Berreur (j/a), Julien Weiss (j/a), Daniel Beghdad (j), Lilian Nomo-Cleon (j), Astrid Valat (j), Sarah Price (j), Erwann Cochery (j), Diane Borderieux (j), Marceau Carrion (j) . . . –  Radio Campus Tours : Sébastien Jacquelin (j/a), Mélissa Wyckhuyse (j/a), Maxime Tallant (j/a) . . .
Et participants de radios régionales hors Campus :  Radio Tintouin Vierzon Marc Lejus (t), Alexis Chekhina (j), Jordan Roux (j)… Radio Résonance : Marion Darche (j), Stéphane Chambord (j)
Equipe vidéo Zoteli : Ursula Dionot (v), Joël Couic (v/a), Samuel Bataille (v), Myriam Marchant (v)…
Radio locale d'Orléans membre de Radio Campus France. Emission en direct relayée sur  le réseau Campus France (liste stations TBA). Sessions (désormais non publiques) filmées par Zoteli.
College radio from Orléans. Live show on Campus France network. Showcases (formerly open to the audience of the festival but not in 2021) broadcasted by Zoteli.

Radio Résonance Bourges

www.radio-resonance.org
https://www.mixcloud.com/deeJay_academy/
Stéphane Chambord (j)
Radio locale de Bourges (120 km d'Orléans). Emission « DJ Academy ».
Local radio from Bourges (120 km from Orléans). 'DJ Academy' radio show.

Studio Zef

Gabin Moysan (j), Patrice Lecot (j)
Radio locale de Blois (60 km d'Orléans)
Local radio from Blois (60 km from Orléans).

– WEB –

Arty Paris


 www.artyparis.net
Marin Woisard (j), Idriss Arin (p)
Webzine pluridiscplinaire. Interviews et live report.
Multidisciplinary web magazine. Interviews and live reports.
Can You Hear the Music


canyouhear.fr
Laure Clarenc (j/p)
Webzine. Interviews, live reports, clips, playlists.
Web magazine. Interviews, live reports, videos, playlists.
Culture d'images – Emergency

https://www.facebook.com/Culture-dImages-173998962780860/
Frédéric Sadaune (j/v), Astrid Ducloux (j/v)
Websérie vidéo « Emergency » (« regard sur les lieux de musiques actuelles entre émergence artistique et urgence du contexte »).
Video web documentaries « Emergency » about newcomers and venues.

Le Village Pop

levillagepop.com / podcastics.com/podcast/vipop/
Pascal Collin (j)
Webradio & podcasts autour de la musique indé (en Anglais et en Français)
Webradio & podcasts on indie music (in English and in French)

Lords of Rock

Damien Rodrigues (j), Emilie Litzler (p)
Webzine rock
Rock music web magazine.
Novorama

Antoine Ecalle (j/v)*
Webzine & émission de radio multidiffusée (réalise également un documentaire video sur la musique live au temps du Covid)
Indie music web magazine & radio show broadcasted on several stations (also works on a video documentary about live music in 'Covid times')
Audrey Rodrigues (p)
Site web d'info locale d'Orléans.
Local news website of Orleans area.
Sun Burns Out


David Bost (j), Patrice Mancino (j/p/v)
Webzine autour des musiques indé
Indie music web magazine.

Vivre Autrement Vos Loisirs

http://www.clodelle45autrement.fr/
Claudine Barat (j/p)
Blog personnel sur la culture dans la région d'Orléans.
Personal cultural blog of Orleans area.
– TV –
Orléans TV

Fouad Arbaouia (j/v)
Télévision locale.
Local TV.
– PHOTOGRAPHES & VIDEASTES INDEPENDANTS / INDIE PHOTOGRAPHERS & VIDEOGRAPHERS –

Christian Ravel
Jérôme Grelet (Orléans Métropole)
ET AUSSI/ MISLANEOUS
AFP

Philippe Grélard (j)
Agence de presse
Press Agency