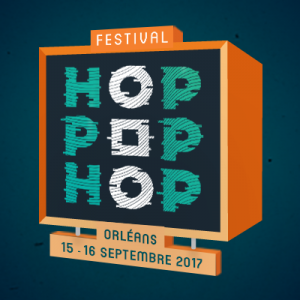 LISTE DES MEDIAS PRESENTS AU FESTIVAL
MEDIAS ATTENDING THE FESTIVAL
Cette liste est tenue à jour autant que possible. Marion et Jean-Philippe se chargent de caler les plannings promo durant le festival, merci de ne rien mettre en place sans les consulter.
This list is updated as often as possible. Marion and Jean-Philippe are in charge of promo schedules during the festival : should you have any promo event to set up please let them know.
(j) : journaliste – (p) : photographe – (v) : vidéaste – (a) : autre (technicien, webmaster…)
* : pigiste travaillant pour plusieurs supports
(j) : journalist – (p) : photographer – (v) : videographer – (a) : other (tech, webmaster…)
* : freelance working for several medias

– PRESSE / PRESS –

La République du Centre

www.larep.fr
Katia Beaupetit (j), Florent Buisson (j), Mireille Gaujard (p)
Quotidien local du Loiret
Daily local newspaper of Orléans.
Le Stud


stud-orleans.com
Catherine Prévost (j/a), Olivier Prévost (p)
Magazine mensuel d'Orléans et du Loiret (culture, sport, lifestyle)
Monthly magazine of Orléans and around (culture, sports, lifestyle).
Télérama

www.telerama.fr
Jean-Baptiste Roch (j) – samedi seulement
Magazine culturel hebdomadaire.
Big weekly cultural newspaper.
Tsugi
(TBC)
Magazine musical mensuel principalement axé sur les musiques électroniques.
Monthly magazine focused on electronic music.
– RADIO –
Ferarock

(TBA)
Fédération de radios rock associatives partout en France.
Federation of non profit rock radios all around France.
Méga FM

Ludovic Guyader (j) – seulement vendredi
Radio locale de Châteauneuf-sur-Loire (30 km d'Orléans).
Local radio from Châteauneuf-sur-Loire (30 km from Orléans).
Radio Campus Orléans

www.orleans.radiocampus.org/
Vivianne Berreur (j/a), Julien Weiss (j/a), Mathieu Bassaïstéguy (j), Anaïs Gennesson (j), Camille Belin (j), Williana Wilmort (a), Marianne  Bié (a), Manon Legret (p/a), Maïté Baranger (j/a), Brice Kaptur (j/a/p).
Radio locale d'Orléans membre de Radio Campus France. Emission en direct relayée sur tout le réseau Campus France. Showcases gratuits ouvert au public du festival.
College radio from Orléans. Live show on all Campus France network. Showcases open to the audience of the festival.

Radio Résonance Bourges

Stéphane Chambord (j)
Radio locale de Bourges (120 km d'Orléans).
Local radio from Bourges (120 km from Orléans).
– WEB –

Culture d'images – Emergency

https://www.facebook.com/Culture-dImages-173998962780860/
Frédéric Sadaune (j/v), Astrid Ducloux (j/v)
Websérie vidéo « Emergency » (« regard sur les lieux de musiques actuelles entre émergence artistique et urgence du contexte »).
Video web documentaries « Emergency » about newcomers and venues.

French-O-Rama
Patrice Mancino (j)
Webzine musical consacré aux artistes français (une chronique par jour)
Web magazine focused on French artistes (one daily review)

Froggy's Delight

Alexandre Wallon (j)
Webzine culturel (musique, théâtre…) existant depuis 2008
Indie culture web magazine (music, theater…) created in 2008
Mowno


www.mowno.com
Grégory Vieau (j)
Webzine musical indé existant depuis 1997
Indie web music magazine created in 1997

Noisey / Vice

https://noisey.vice.com/fr
(TBC)
Magazine musical web alternatif et  international.
International alt music web magazine.
Orléans Actu

Elodie Piquenet (j), Jérôme Grelet (p)
Site web d'informations locales généraliste.
Local news website.

Pour Info à Orléans

Germain Fournier
Site web d'informations locales (culture, sorties, divertissement).
Local entrertainment news website.
 – TV –
France 3 Centre Val de Loire

http://france3-regions.francetvinfo.fr/centre-val-de-loire/
Arnaud Moreau (j)
Télévision régionale publique.
Regional state TV channel.

– PHOTOGRAPHES & VIDEASTES INDEPENDANTS / INDIE PHOTOGRAPHERS & VIDEOGRAPHERS –

Benjamin Dedieu
Zotéli – le 108

https://le108.org/docs/le108-membres-ateliers.pdf
Samuel Pastel (a/v), Rémy Poignant (v), Trésor Didaki (v), Pauline Trussardi (v), Natalia Moraga (v), Mathias Vidal (v)
Web TV participative du 108 (un des lieux du festival).
Web TV of 'Le 108' (one of the festival's venues)